<!? ここから記事タイトル上ウィジェット ?>
<!? ここまで記事タイトル上ウィジェット ?>
Registration-en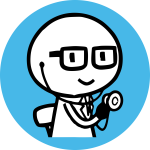 <!? ここからアイキャッチ画像 ?>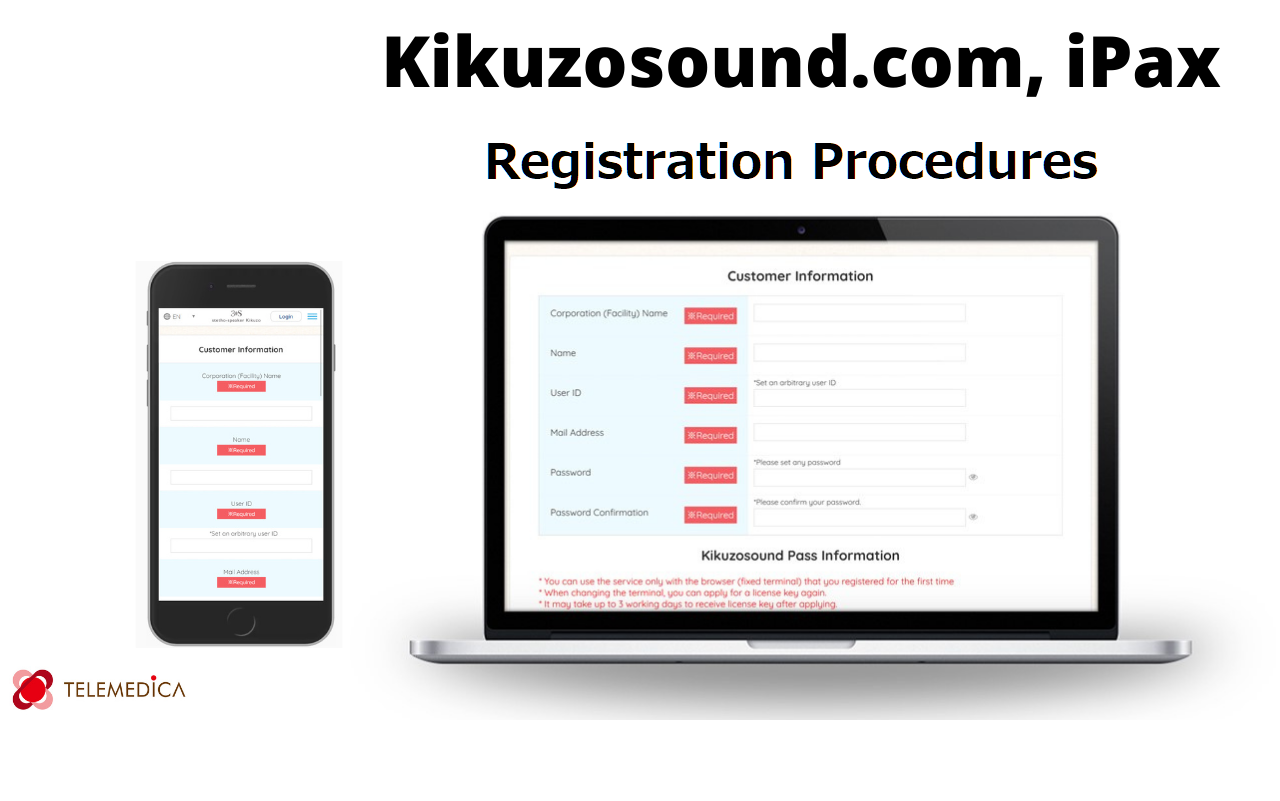 <!? ここまでアイキャッチ画像 ?> <!? ここからアイキャッチ下 ?>
<!? ここまでアイキャッチ下 ?>
This page explains the user registration procedure for kikuzosound.com.
※Recommended browsers: Chrome, Safari
1.Advance preparation: Decide the information to be registered.
To use kikuzosound.com, you need to register as a user. Please decide and register your name, facility name, user ID, email address, and password by yourself. Even when registering multiple licenses, a user ID and email address are required for each license  (please note that duplicate registration is not possible) .
*Please do not use e-mail service provided by phone company. In general, these have strict restrictions on incoming mail. The iPax system uses an automatic mail delivery function, so if you register with these, you may not be able to receive mail from us. If you are registering with an e-mail service provided by phone company, please set your email settings to allow emails from telemedica.co.jp.
*About emails sorted as spam Depending on the settings on the receiving side of the email, there is a possibility that the email delivered from Telemedica may be sorted as spam. If you do not receive an email within a few minutes after registering, please check your spam folder. If it is not in your spam folder, please register again. You can use the license key as is. (It is a specification that the status of the license key becomes "used" when logging in using the authentication code.)
2.Registration procedure
Please visit the user registration page. (There is a language switch button at the top right of the page. Please switch to Japanese/English display.)
https://kikuzosound.com/customer_registration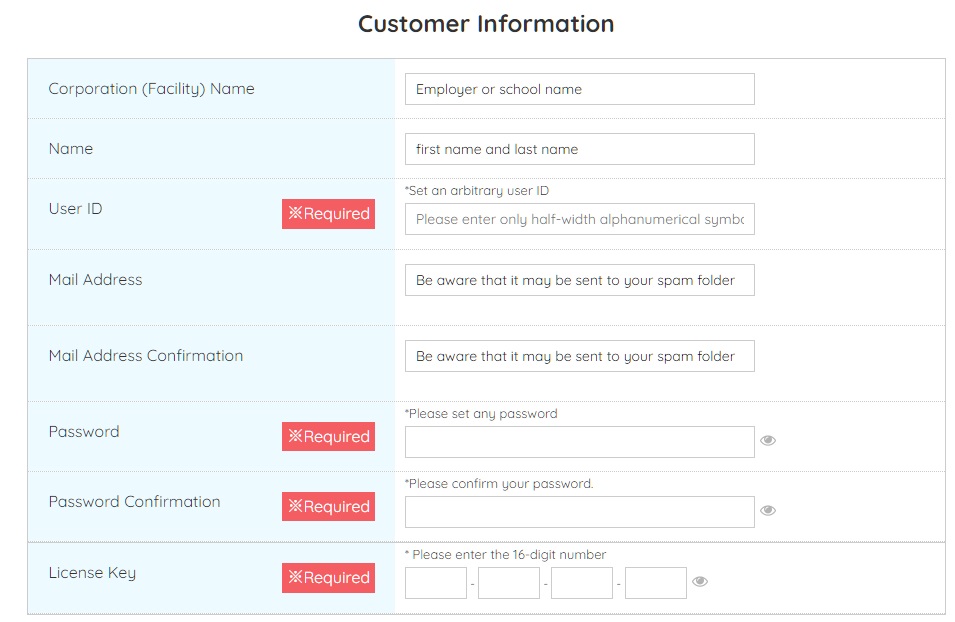 User ID and email address cannot be duplicated.
Enter the license key issued by Telemedica.
Agree to the terms of use and press the registration execution button.
When you press the execute button, the input screen for the authentication key is displayed.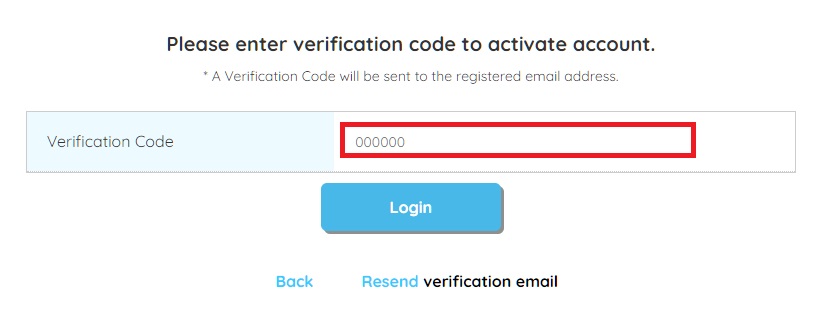 A verification code has been automatically sent to the registered e-mail address, so please enter the code. You are now logged in.
3.How to use after the second time
From the login page, enter your email address and password to log in.
If you do not use the service for a long time, or if you change your device or browser, an authentication code will be automatically issued.
Please check your email and enter the verification code to log in.
*Please remember the registered email address. If the e-mail address is unknown, our management may not be able to confirm the status.
Please select and use the content.
*When using, please use the dedicated speaker Kikuzo or earphones. The heartbeat is barely audible through the terminal's built-in speaker.
 4.If you forget your password
Please follow the procedure from "If you forgot your password…" at the bottom of the "Login button" on the login page.

If you have any questions, please contact the Telemedica Customer Center (3sp@telemedica.co.jp).
<!? ここからCTA ?>
<!? ここまでCTA ?>