<!? ここから記事タイトル上ウィジェット ?>
<!? ここまで記事タイトル上ウィジェット ?>
iPax Application Examples and QR Codes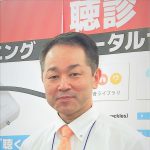 <!? ここからアイキャッチ画像 ?>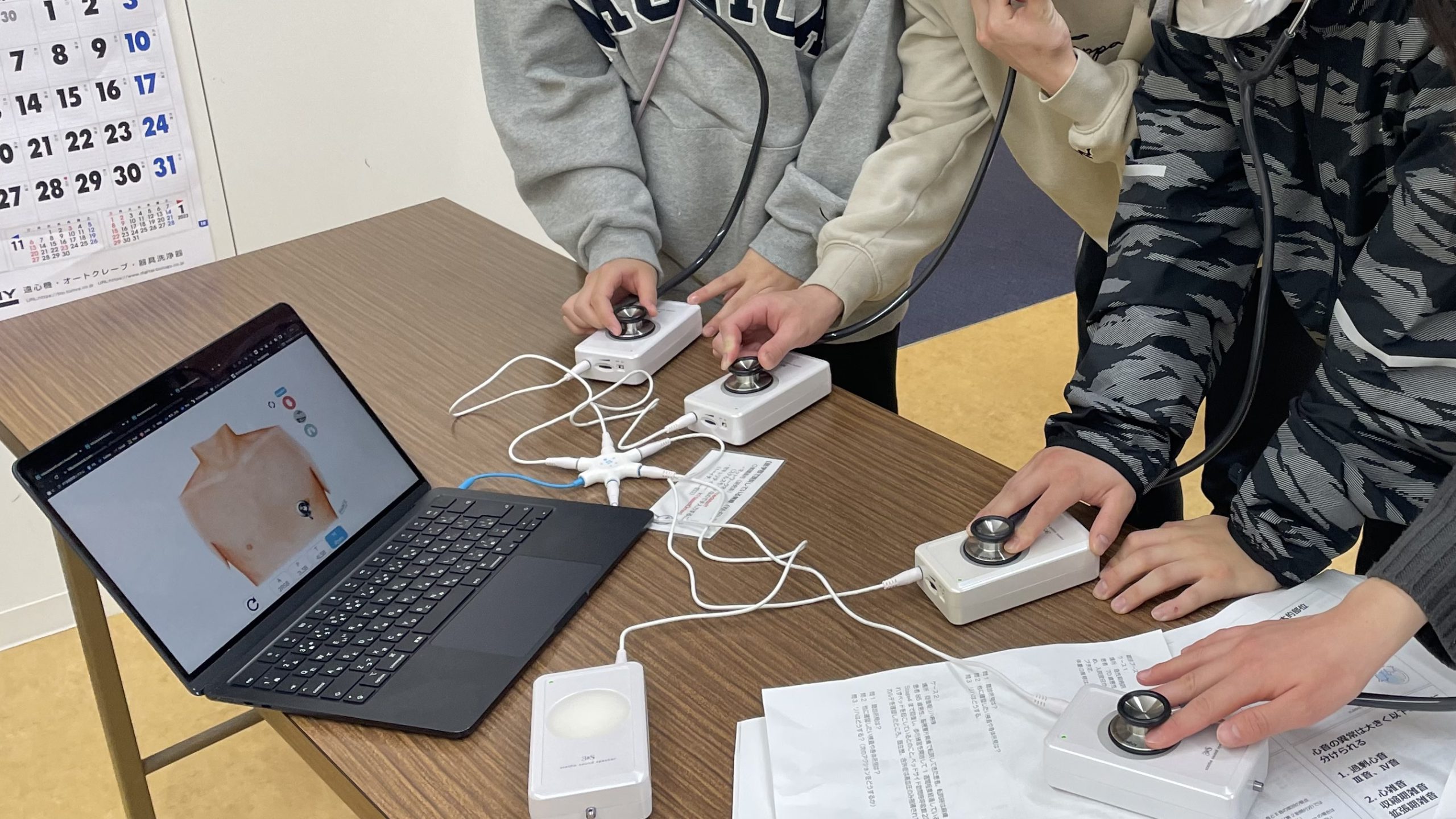 <!? ここまでアイキャッチ画像 ?> <!? ここからアイキャッチ下 ?>
<!? ここまでアイキャッチ下 ?>
Practical training in the Department of Physical Therapy using iPax and Kikuzo
Professor Kentaro Kamiya conducted auscultation exercises using iPax and Kikuzo for 47 third-year students of the Department of Rehabilitation, Kitasato university School of Allied Health Sciences.
In the past, training has been conducted using only one cardiology mannequin simulator, but it was not sufficient to ensure that all students received auscultation practice. So this time, we used iPax and kikuzo for the class.
Professor Kamiya praised the iPax and kikuzo, saying, "The iPax and kikuzo are convenient to carry, have good sound quality, and can even be used for palpation of the pulse. In addition, he evaluated, "Since it is possible to 'share sounds', which has been difficult until now, we can expect high-quality education."
Click here for details of QR code (Aortic stenosis QR available free of charge).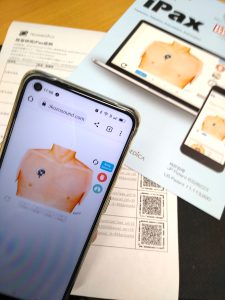 <!? ここからCTA ?>
<!? ここまでCTA ?>