<!? ここから記事タイトル上ウィジェット ?>
<!? ここまで記事タイトル上ウィジェット ?>
Real Heart Sounds, THE CASE of this month(July, 2022) ' ECG and heart sound abnormalities'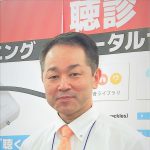 <!? ここからアイキャッチ画像 ?>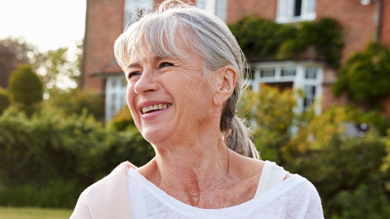 <!? ここまでアイキャッチ画像 ?> <!? ここからアイキャッチ下 ?>
<!? ここまでアイキャッチ下 ?>
We will show a case of, ' ECG and heart sound abnormalities' this month.
71 y.o. female.
When she was in college, her school doctor told her that she had an abnormal electrocardiogram, but her chest radiograph was completely normal.
She was advised by Dr. to see a cardiologist once a year.
Soon after graduating from college, she married and went to America, and two years later she gave a baby boy. She has been completely healthy for almost 50 years since she returned to Japan in her 4th year and gave birth to her second son.
How do you diagnose this case?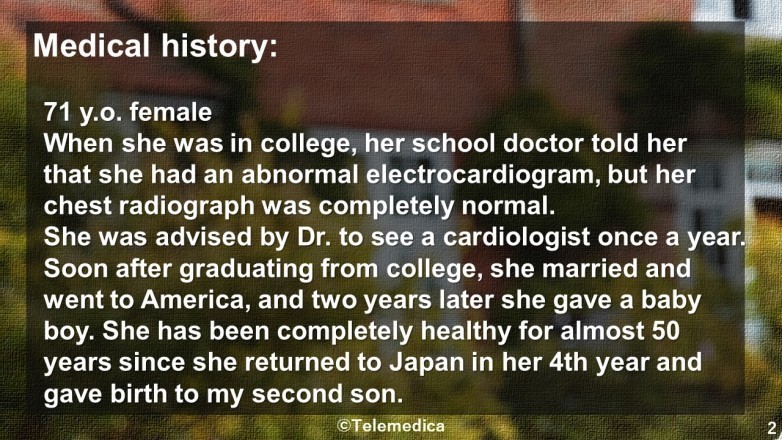 You can listen to the heart sounds and learn the cases with iPax by watching the commentary video of Dr. Tsunekazu Takashina, the chairman of Japan.Edu.Clin.Cardio.Society
How to use the screen
Clicking on the precordial auscultation area displayed on the screen will move the chestpiece to that area and you will hear heart sounds, lung sounds, and intestinal sounds. You can listen to heart sounds and lung sounds at the same time, listen to only one auscultation sound, or switch to on-demand.
Below the auscultation area, you will find videos, slides, and textual commentary.
You can learn this case on kikuuzosound.com.
If you have a license, please log in to go to the iPax page.
If you do not have a license, please see the sample case on the top page.
1. Inquiries to us
ask@telemedica.co.jp
2. iPax introduction site here.
Telemedica Inc.
1-3-9, Aobadai, Aobaku, Yokohama,
Japan
<!? ここからCTA ?>
<!? ここまでCTA ?>